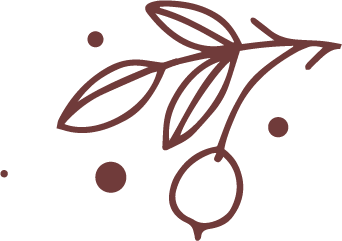 Denmark
By Basics is slow fashion in a world of colors featuring natural materials, danish design, and ethically made-to-order in Europe.
Thoughtfulness is a big part of By Basics. We're committed to ethical slow-fashion and taking the earth-friendly road in the best possible way. To us, this means that we:
Produce according to the made-to-order-principles to avoid stock and waste,
Only use high-quality and natural materials like organic cotton and mulesing-free merino wool from free-roaming sheep,
Emphasise local craftmanship: We knit your styles in Denmark, hand-dye the buttons in Denmark, and hand-cut your styles in our factory in Poland,
Include repair kits to prolong the life of the clothes,
Give you the complete freedom to buy precisely the styles, colors, and sizes you desire,
Our styles are oeko-tex certified – including our neck labels.
We desire to make a difference, however small or big it may be. That's why we focus on quality over quantity, and prioritize the planet's and people's well-being Thank you for caring & thank you for choosing our made-to-order ethical pieces.
By Basics Bamboo Wrap Cardigan in Aubergine Style 8602

color: Cream, Petrol, Rust, Chocolate Chip, Earth Red, Plum

By Basics Ruffle Neck and Sleeve Merino Wool Sweater in Multiple Colors 4055-Top

By Basics Reversible Wool Vest in Almond Milk 18011 BW

color: Aubergine, Denim Blue, Caper's Melange, Earth Melange, Leek Green, Raven

By Basics Blusbar-Tunic with Long Sleeve and High Neck and Slits in Merino Wool 6040

By Basics Bamboo Wrap Cardigan in Bone Style 8602

By Basics Bamboo Wrap Cardigan in Chestnut Style 8602

By Basics Bamboo Wrap Cardigan in Rust Style 8602

By Basics Bamboo Wrap Cardigan in Avacado Style 8602

By Basics Bamboo Wrap Cardigan in Denim Blue Style 8602

color: Midnight Blue Melange

By Basics Reversible Wool Vest in Midnight Blue Melange 18011 BW

By Basics Reversible Wool Vest in Camel Melange 18011 BW

By Basics Linen Own Vest in Blush 12027-FA22
Rundholz Tulip Hem Puffer Skirt in Ink and Ruby Style 3350304

Rundholz Tulip Hem Dress in Ink Style # 3190911

Rundholz Black Label Zipper Jersey Jacket in Ruby Style 3251106

Rundholz Tulip Hem Skirt in Ink Style # 3190312

Rundholz Black Label Cardigan Sweater in Ink Style 3657107

Rundholz Black Label Pullover Sweater in Ink Style 3650711

Rundholz Knitted Dress in Kaffee Style 1687305

Rundholz Knitted Dress in Amaretto Style 1687305

Rundholz Knitted Coat in Amaretto Style 1687204

Rundholz Knitted Coat in Rust Style 1687204

Rundholz Knitted Coat in Kaffee Style 1687204

Rundholz Knitted Coat in Black Style 1687204
MEET THE WALNUT TREE DESIGNERS
Creative, passionate, inspired small-batch designers from around the world