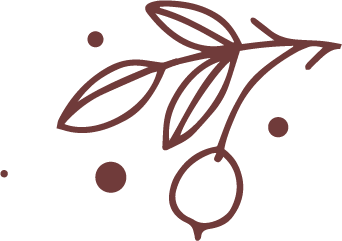 Producing and buying a garment is not an innocuous act. The piece that will come to dress you is the result of a process that involves many stakeholders and has an impact on people and their environment.
At MAEVY we believe that we have the power to decide our actions and we take our responsibilities. For this, the brand commits itself daily in a respectful approach of our planet and the mankind. To MAEVY it's a state of mind, almost a philosophy.
Since its origin, the brand has had strong biases, it has freed itself from the dictates of fashion and the ready-to-wear industry.
Navigate between the seasons, use natural materials, have them produced in Europe or offer different collections. This state of mind permeates the brand and its collections. It is also found among Maevy's faithful who aspire to be independent, strong, but also accomplished and well in their own skin.
MAEVY uses natural materials and lead concrete actions to respect the environment.
The quality of manufacture allow it possible to obtain an exceptional and therefore durable finished product, at the opposite of fast fashion and "disposable fashion". By making the choice of Made in Europe MAEVY decides to maintain a local production. The brand thus respects its sustainable development principles and controls the environmental, social and ethical impacts of its activities. MAEVY is engaged in societal actions such as the SKOLA project, which helps young people in school, social or family difficulties through excellent training.
Maevy Soleil V Neck Pullover Sweater in Pop Corn Style H23-34Soleil

Maevy Soleil V Neck Pullover Sweater in Grenade Style H23-34Soleil

Maevy Soleil V Neck Pullover Sweater in Pistache Style H23-34Soleil

Maevy Soleil V Neck Pullover Sweater in Foret Style H23-34Soleil

Maevy Soleil V Neck Pullover Sweater in Emeraude Style H23-34Soleil

Maevy Soleil V Neck Pullover Sweater in Navy Style H23-34Soleil

Maevy Astro Poncho Universe in Violine Style H23-31ASTRO

Maevy Astro Poncho Universe in Verdure Style H23-31ASTRO
Rundholz Tulip Hem Puffer Skirt in Ink and Ruby Style 3350304

Rundholz Tulip Hem Dress in Ink Style # 3190911

Rundholz Black Label Zipper Jersey Jacket in Ruby Style 3251106

Rundholz Tulip Hem Skirt in Ink Style # 3190312

Rundholz Black Label Cardigan Sweater in Ink Style 3657107

Rundholz Black Label Pullover Sweater in Ink Style 3650711

Rundholz Knitted Dress in Kaffee Style 1687305

Rundholz Knitted Dress in Amaretto Style 1687305

Rundholz Knitted Coat in Amaretto Style 1687204

Rundholz Knitted Coat in Rust Style 1687204

Rundholz Knitted Coat in Kaffee Style 1687204

Rundholz Knitted Coat in Black Style 1687204
MEET THE WALNUT TREE DESIGNERS
Creative, passionate, inspired small-batch designers from around the world