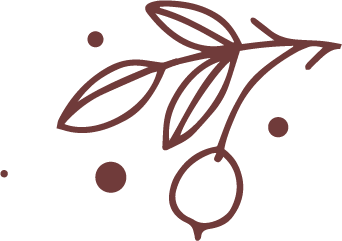 Sweden
A Swedish designer of women's clothing, Ewa i Walla uses natural fabrics of cotton, linen, silk, wool and organdy. Ewa's designs combine the past, present, and future mixed with traditional Swedish farm culture and a bit of romance.
Experience what is possible when the past, present, and future are mixed together in a fairytale cocktail, when the traditional life of old Swedish farm culture, Haute couture and romance are intertwined.
Ewa's brand of women's clothing is met with innovative details, quality materials and creative design in unique combinations creating something special – an Ewa i Walla garment filled with passion, personality, beauty and attitude. The clothes capture the essence of the wearer's form and are timeless, regardless of the latest trends.
The Creative designs often with several layers of exclusive materials, unexpected combinations, original print and carefully chosen details create the allure of timelessness and mystery.  The exclusivity lies in the blending of the elements thus creating a strong, rich, and fluid dynamic, enhancing your own personal style.
Naturally sourced materials such as cotton, linen, silk, wool and organdy with the signature crushed look, are among the materials to be found in an Ewa i Walla collection. The garments are carefully detailed to enhance the design and lending it the right Ewa i Walla character.
You will find details such as laces, flounces, monogram and embroidery, ribbons, buttons, patches, raw edges and mix of materials making the garment a work of art.
The possibilities to combine the garments are many, over materials and over seasons. There are no limits to what can be achieved, only opportunities. The style and silhouette of Ewa i Walla are many depending on your own personal style, but the layered look is characteristic for the brand. These styles are to be worn for stay at home days, for relaxed outings, formal events, and even in the office and work settings. What better a way to cheer a gloomy Monday morning!
Selected Ewa i Walla Apparel
Ewa i walla 100% Baby Alpaca Ella Pullover Sweater in Brick Style 44860

Ewa i walla 100% Baby Alpaca Fanny Cardigan Sweater in Brick Style 44859

Ewa i walla 100% Baby Alpaca Ella Pullover Sweater in Grey Style 44860

Ewa i walla Edina Dress in Walnut Style 55808

Ewa i walla Tress Skirt in Walnut Style 22193

Ewa i walla Brenda Trouser in Walnut Style 11394

Ewa i walla Renata Brown Alpaca Knit Pullover Sweater Style 44949

Ewa i walla Sanja Skirt in Linen Flower Style 22200

Ewa i Walla Torum Skirt in Small Dot 100% Cotton Style 22192

Ewa i walla Rosie Dress Dress 55829 in Black

Ewa i Walla Tine Skirt in Nutmeg Skirt 22209

Ewa i walla Leather Belt in Black and Brown Belt 99162
Rundholz Tulip Hem Puffer Skirt in Ink and Ruby Style 3350304

Rundholz Tulip Hem Dress in Ink Style # 3190911

Rundholz Black Label Zipper Jersey Jacket in Ruby Style 3251106

Rundholz Tulip Hem Skirt in Ink Style # 3190312

Rundholz Black Label Cardigan Sweater in Ink Style 3657107

Rundholz Black Label Pullover Sweater in Ink Style 3650711

Rundholz Knitted Dress in Kaffee Style 1687305

Rundholz Knitted Dress in Amaretto Style 1687305

Rundholz Knitted Coat in Amaretto Style 1687204

Rundholz Knitted Coat in Rust Style 1687204

Rundholz Knitted Coat in Kaffee Style 1687204

Rundholz Knitted Coat in Black Style 1687204
MEET THE WALNUT TREE DESIGNERS
Creative, passionate, inspired small-batch designers from around the world