Letol Organic Cotton French Scarf Carine Col 5 Hanami HS Code 611710
Letol Organic Cotton French Scarf Carine Col 5 Hanami HS Code 611710
| | |
| --- | --- |
| Care | Gentle cycle cold water hang to dry |
| Fabric | 100% Organic Cotton |
| Made By | Letol |
| Sizes | 18" by 80" |
| Colors | Hanami |
Létol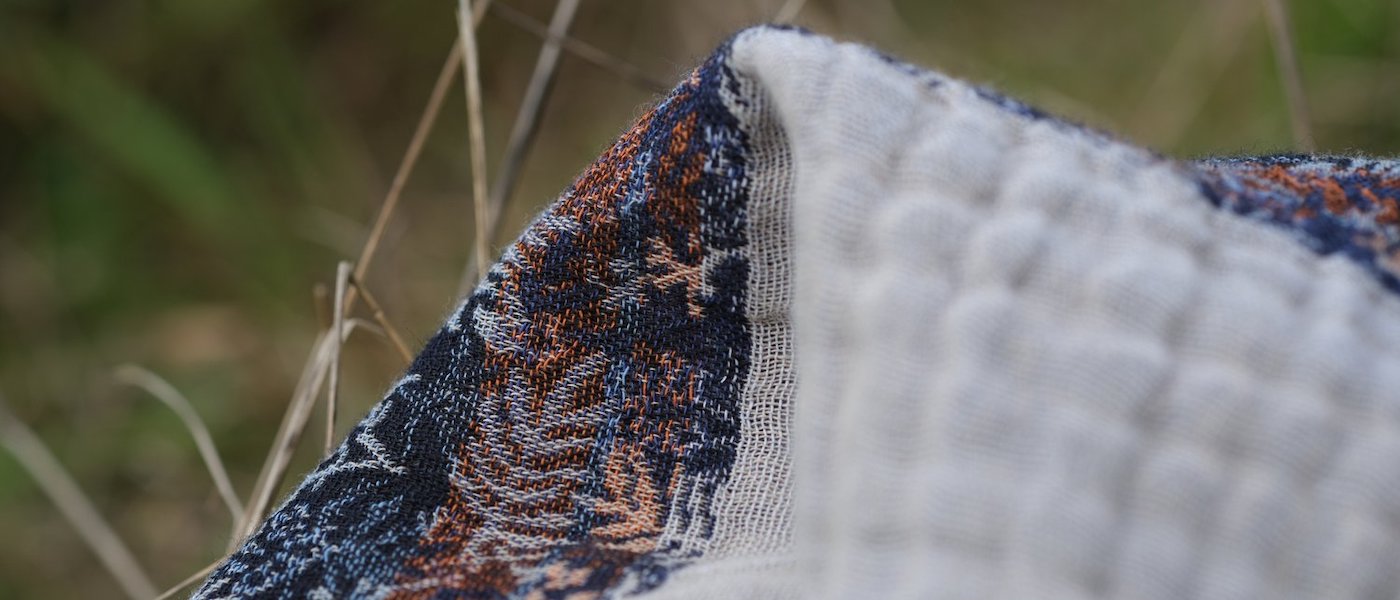 Létol's patterns, textures and color nuances come from 2200 cotton threads meticulously interlaced in each scarf. Designed by Sophie Badot, Létol collection is manufactured and hand finished in her own ateliers (Les Tissages de Charlieu), recreated during the 60's and nested in the heart of France, powered today by Green energy! Létol obtained an 'A' certification for its low environmental impact and eco-responsible business model. Létol is 100% made in France and certified OFG.
Related products
Magnolia Pearl Funk n Junk Miner Pants in Washed Indigo Pants 525

Magnolia Pearl Bobbie Trousers in Romeo Check pants 403

Magnolia Pearl Dear Liza Eyelet Blouse in Mador Top 1521

Magnolia Pearl Cotton Jersey Karolina Stockings with French Seam in Astrial Socks 043
Subscribe to our newsletter and get 10% Off!